Rolls Royce Droptail: A $30 million costliest Roadster
Intro Of Rolls Royce Droptail
Rolls Royce Motor Cars Ltd. has just introduced their latest creation, the Rolls Royce Droptail, as part of their exclusive coachbuilt series. This new roadster draws its design inspiration from the elegant and fast sailing yachts of the 1930s. The Droptail is tailored for two passengers and boasts a unique feature in the form of a detachable hardtop. This hardtop is a masterful combination of carbon fiber and electrochromic glass, enabling occupants to effortlessly adjust the interior lighting with a simple button press.
While the exact pricing details for the Droptail have not been officially revealed, industry projections estimate that this exceptional vehicle is likely to surpass a staggering $30 million in cost. A company spokesperson has confirmed that previous coachbuilt models, while perhaps less intricate in their construction compared to the Droptail, still commanded prices that exceeded $28 million, as reported by Bloomberg.
The Droptail showcases an elegant and aerodynamic exterior design that evokes the sophistication of a high-tech luxury yacht. Its sleek, low-slung profile is characterized by a seamless, uninterrupted clean design from the front to the rear. Only a few elements, such as the door handles, the iconic Spirit of Ecstasy hood ornament, and the RR monogram, disrupt this visual flow.
Features of Rolls Royce Droptail
Notably, the door handles on the Droptail are equipped with a concealed locking mechanism and a discreetly integrated indicator light, adding to the vehicle's sense of refined luxury and attention to detail. Setting itself apart from traditional convertibles where the top is typically stowed in a rear compartment and operated automatically, the Rolls-Royce Droptail adopts a distinctive approach. Its roof necessitates manual lowering onto the vehicle. This unique design choice harks back to its historical roots, reviving the roadster-style configuration in modern times.
In doing so, the Droptail pays homage to classic roadsters like the 1912 Silver Ghost "Sluggard" and the 1925 Silver Ghost Piccadilly, showcasing a rich connection to the brand's illustrious heritage. The Rolls-Royce Ghost price in India signifies the zenith of luxury in the automotive world. This exquisite model from the iconic British automaker combines unparalleled comfort with remarkable performance. While the exact price may vary due to customization options and specifications, acquiring a Rolls-Royce Ghost in India is a testament to one's appreciation for unparalleled craftsmanship and timeless elegance. It stands as a statement of sophistication and discernment among those who seek the very best in automotive luxury.
The Droptail boasts impressive dimensions, measuring 5.3 meters (17.3 feet) in length and 2 meters (6.5 feet) in width. Underneath its luxurious exterior, it shares the same powerful twin-turbocharged 6.75-liter V-12 engine and performance specifications as the Rolls-Royce Ghost.
What's particularly noteworthy about the Droptail is its state-of-the-art construction. It incorporates a newly crafted monocoque frame, which combines materials like aluminum, steel, and carbon fiber. This advanced frame design contributes to the vehicle's structural strength and overall performance, reflecting it's commitment to engineering excellence.
In contrast to some other models like the electric Spectre, it embraces a minimalist approach in its interior design. Inside, you'll find a curved shawl-style wooden dashboard that exudes an elegant and understated luxury. Complementing this design is a champagne chest, offering a touch of sophistication to the interior. Interestingly, the interior is adorned with only three primary buttons, emphasizing simplicity and elegance while maintaining a focus on the essential elements of the driving experience.
The Rolls Royce Droptail's interior is designed with a focus on simplicity and functionality. It features just a few dedicated buttons for essential functions like hazard lights, while the majority of the car's controls are conveniently situated in the center console of the sedan.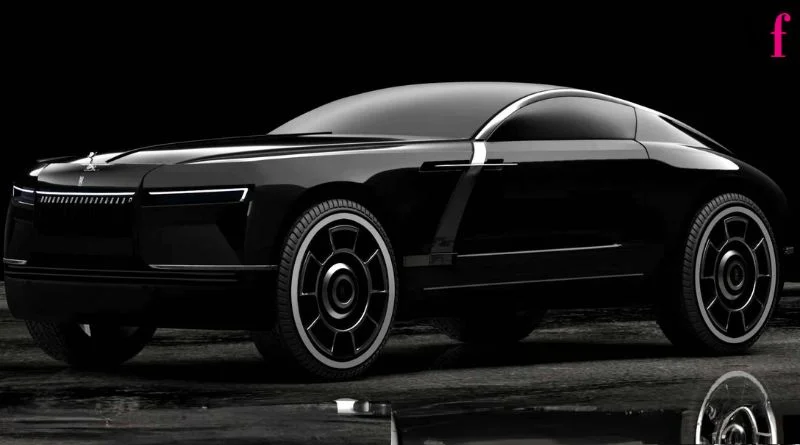 What truly sets the interior apart is the meticulous craftsmanship that goes into it. Over 1,600 hand-finished and hand-placed wood pieces are painstakingly arranged over a period of two years to create an extensive parquetry motif that adorns the entire cabin. This level of attention to detail ensures that every Droptail is a work of art in itself.
In terms of its concept, the Droptail is somewhat similar to Bentley's customizable $2.1 million Batur, but it distinguishes itself by being even more exclusive and high-priced. It represents the third installment in its coachbuilt series, which offers affluent individuals the unique opportunity to create a bespoke, one-of-a-kind vehicle with specialized features tailored to their precise preferences. This level of customization and luxury places the Droptail in a league of its own within the automotive world.
The production of the Rolls Royce Droptail will be exceptionally limited, with only four units being manufactured. The inaugural model, named the "Rolls Royce La Rose Noire Droptail," is a truly remarkable creation. It features an exceptional integration of an Audemars Piguet Royal Oak Concept timepiece right into the vehicle's dashboard, adding a touch of luxury and exclusivity that's truly extraordinary.
This exceptional vehicle was unveiled during an exclusive private event held on August 19 in Carmel, California, further emphasizing its exclusivity and prestige within the world of luxury automobiles.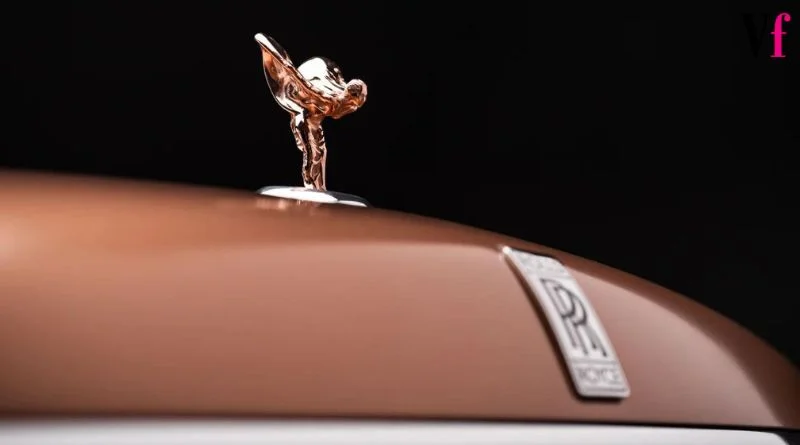 The Rolls Royce Droptail price in India
The latest addition to Rolls-Royce Droptail in India would be approximately Rs.211 to Rs.250 Crore though, Introducing the newest marvel in India's Rolls-Royce Droptail, anticipated to range from approximately Rs. 211 to Rs. 250 Crore. Alongside the Ghost priced at Rs. 6.95 – 7.95 Cr, Rolls-Royce India presents an array including Cullinan, Dawn, Phantom, and Wraith. The Rolls-Royce's cost in India mirrors sheer luxury and exclusivity. Boasting meticulously crafted models, it seamlessly blends opulence, performance, and artistry. While precise costs hinge on the model and customizations, owning a Rolls-Royce signifies prestige and opulence, making it the coveted choice for auto connoisseurs.
While sharing the same potent engine as the Rolls-Royce Ghost, the Droptail distinguishes itself with its unique manual roof-lowering mechanism, paying homage to classic roadster styles of the past. With only four units planned for production, this vehicle epitomizes exclusivity and opulence.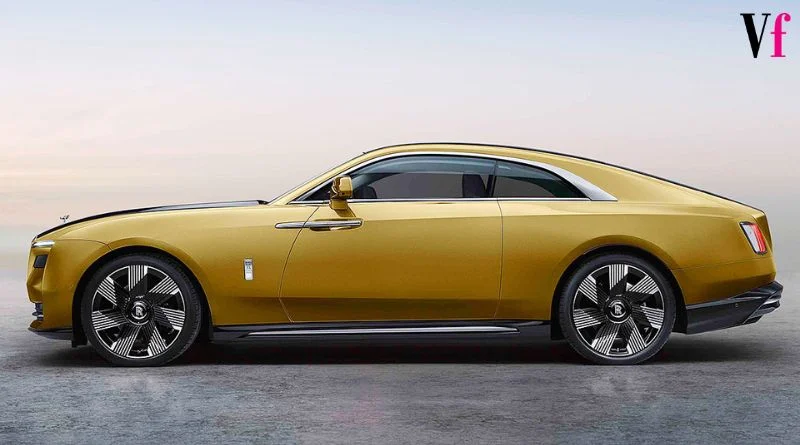 The debut model, the "Rolls Royce La Rose Noire Droptail," takes luxury to new heights by seamlessly integrating an Audemars Piguet Royal Oak Concept timepiece into the dashboard. This extraordinary creation was unveiled at a private event in Carmel, California, underscoring its status as a rare and exceptional masterpiece.
In conclusion
The Rolls Royce Droptail emerges as a rare and extraordinary gem in the world of luxury automobiles. Drawing inspiration from the elegance of 1930s sailing yachts, it combines nautical aesthetics with automotive engineering prowess. Its minimalist interior design, adorned with meticulously handcrafted woodwork, demonstrates an unwavering commitment to craftsmanship.