Apple's iPhone 15 Plus: A Giant Leap with Dynamic Island and Enhanced Camera
iPhone 15 Plus: Advancing with Dynamic Island and Improved Camera
Apple recently introduced the iPhone 15 series, which includes the standard iPhone 15, iPhone 15 Plus, iPhone 15 Pro, and iPhone 15 Pro Max. This year's lineup offers incremental improvements, including the introduction of Dynamic Island, a feature carried over from last year's premium iPhone 14 and 14 Pro Max models. The previous generation, consisting of the iPhone 14 and iPhone 14 models, saw lukewarm demand, leading to a reduction in production for the non-Pro models. Market research firms Counterpoint Research and CMR have predicted increased demand for the base iPhone 15 models due to the new features and design enhancements.
Notably, Apple has maintained the starting price of the iPhone 15 Plus at Rs 89,900, the same as the iPhone 14 Plus. Is the combination of pricing and upgrades compelling enough to make the iPhone 15 Plus a worthwhile purchase? Discover the answer in my comprehensive review.
Design, Display, Appearance, and Build Quality of the iPhone 15 Plus
At first glance, the iPhone 15 Plus may appear quite similar to its predecessor, the iPhone 14 Plus. However, upon closer inspection, you'll quickly notice a host of noteworthy improvements that enhance your overall experience. Let's begin with the new color scheme, which adopts a pastel hue this time and is seamlessly integrated into the material. The color seems to be almost "woven" into the glass, imparting a sense of sophistication and reducing susceptibility to unsightly smudges from grease, dirt, or fingerprints. This marks a welcome departure from the traditional glossy backs found on non-Pro iPhone models that Apple has maintained for years.
The iPhone 15 Plus stands out with its enhanced aesthetics and a superior feel in hand compared to the glossy iPhone 14 Plus from the previous year. The rear of the iPhone 15 Plus boasts a smooth, velvety matte finish, striking a balance between brushed metal and a plain matte texture. This texture not only provides a secure grip but also helps prevent the phone from slipping easily. While it offers a pleasant tactile experience, it's worth noting that it does have a somewhat plastic-like feel to it.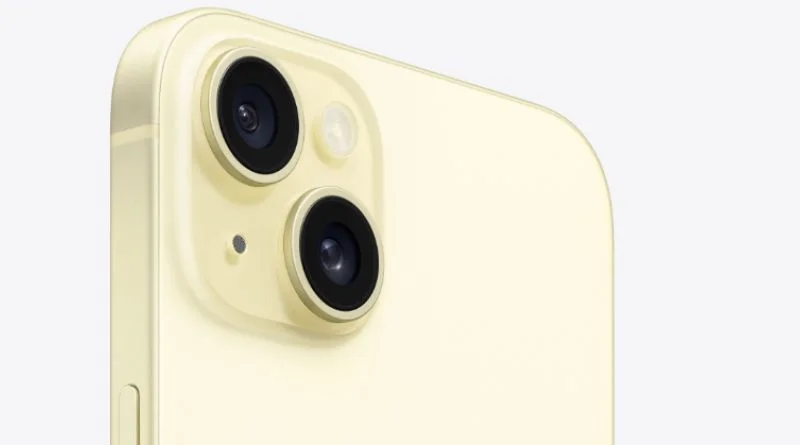 The phone's size may still be considered large by some users. On the right side of the device, you'll find the volume rockers and the "traditional" alert button, while the power key is positioned on the left. Notably, the more expensive Pro models now feature a new Action Button, which suggests that future base iPhone models may incorporate this feature, following Apple's upgrade pattern.
One significant and long-awaited improvement is the shift to USB Type-C, replacing the company's proprietary Lightning charging cables that had faced criticism. This transition is a noteworthy upgrade; however, it's important to note that the data transfer speed is limited to USB 2.0.
The most substantial upgrade can be seen in the display, featuring the pill-shaped Dynamic Island that was previously exclusive to the super-premium iPhone 14 Pro and iPhone 14 Pro Max models last year. As mentioned earlier, the iPhone 15 Plus is a generously sized device, boasting a large 6.7-inch display that's ideal for immersive experiences such as binge-watching OTT shows, gaming, and video browsing.
Apple has made room for a larger battery in the iPhone 15 Plus, improving upon last year's iteration. The durability of the glass is reinforced with Ceramic Shield, a feature also found in the high-end Pro models. While the overall design language doesn't deviate significantly from the 2020 iPhone 12, it's the subtle refinements like the rounded screen corners, the pleasing pastel color, and the velvety matte back that make a positive difference. The dual cameras remain positioned diagonally on the rear, distinguishing the vanilla models from the Pro series.
iPhone 15 Plus Camera
The iPhone 15 Plus comes equipped with a dual-camera setup, which is a familiar sight, as Apple has consistently provided non-Pro models with two primary cameras. However, there's a reason to be excited this year, as it boasts a high-resolution 48MP primary camera in addition to a 12MP wide-angle lens and a 2x optical zoom for telephoto shots. The absence of a telephoto lens and a third sensor can easily go unnoticed, thanks to advanced software features such as Deep Fusion, Photonic Engine, and Smart HDR 5. These software enhancements contribute to the production of high-quality images by the primary cameras.
The primary camera on the iPhone 15 Plus captures images at 24MP, representing a significant improvement over last year's iPhone 14, which featured a 12MP standard camera. One of my favorite and particularly handy features on the iPhone 15 Plus is the post-capture portrait effect, allowing you to enhance images after they've been taken. This feature is highly effective and practical.
The 2x optical zoom is a noteworthy upgrade from its predecessor, delivering crisp and clear images, albeit at a reduced 12MP resolution. However, it's worth mentioning that there was some noticeable graininess when photos were cropped. Images taken in daylight conditions exhibited ample details and high quality. On the downside, images captured with the main and wide-angle cameras were not consistently of high quality. The performance of the night mode shots and selfies in low-light conditions was also disappointing.
Battery Life and Performance of the iPhone 15 Plus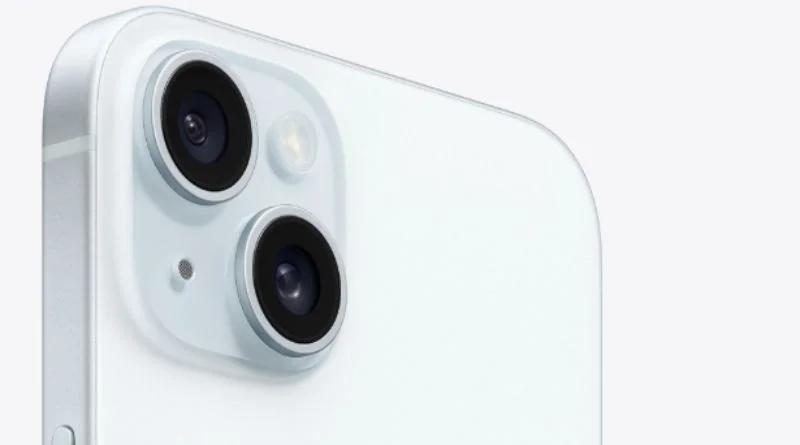 One of the standout advantages of the iPhone 15 Plus is its exceptional battery life. I used it extensively for tasks like watching Netflix and Hotstar shows, browsing YouTube videos, checking emails, and listening to music and podcasts, and I was pleasantly surprised by how well the battery held up. A reliable battery can last through a full day without the need for a mid-day charge, and the iPhone 15 Plus certainly delivers in this regard. I found my phone still had a 25 percent charge left at the end of a full day of use.
During my battery test, I maxed out the screen brightness and streamed HD videos over Wi-Fi, and the battery managed to last for approximately 20 hours. Of course, very heavy users and gamers might get less battery life from a single charge.
Regarding charging, Apple doesn't always disclose charging speeds, but I was able to get around 50 percent charge from my 25W charger in just 35 minutes, which aligns closely with Apple's claims. Charging the battery from 0 to 100 percent took me about 1 hour and 30 minutes. It's worth noting that the iPhone 15 Plus can also be used to reverse charge devices like the Apple AirPods case and the Apple Watch. This can be achieved by connecting the new USB-C cable to the iPhone 15 Plus to power up these accessories.
Under the hood, the iPhone 15 Plus is powered by an upgraded A16 Bionic chip, which brings a significant boost in performance.
iPhone 15 Plus In Short
The iPhone 15 Plus stands out for several reasons, with its exceptional battery life being a notable highlight. It can easily handle a day's worth of diverse tasks without requiring a mid-day recharge, making it a reliable choice for users with demanding usage patterns.
The device's charging capabilities are commendable, offering quick and efficient charging times. It can also reverse charge accessories like the Apple AirPods case and the Apple Watch, adding to its versatility.
Performance-wise, the upgraded A16 Bionic chip ensures a significant leap in processing power, delivering a smooth and responsive user experience.
While the dual-camera setup excels in many areas, there are some limitations in low-light conditions and with selfies. However, the 2x optical zoom and post-capture portrait effect are valuable additions.
In terms of design and build, the iPhone 15 Plus introduces subtle yet appealing refinements, such as the matte back and pastel color options. The larger display with Dynamic Island technology enhances the overall visual experience.
The decision to incorporate USB Type-C is a welcome change, although it operates at a USB 2.0 speed.
In summary, the iPhone 15 Plus offers a well-rounded package with standout features like impressive battery life, efficient charging, and enhanced performance. While there are some camera limitations, they are balanced by valuable software features. The design improvements and larger display contribute to the overall appeal of the device. If you value battery life and reliable performance, the iPhone 15 Plus is a strong contender in the smartphone market. The iPhone 15 Plus provides excellent value for its price and doesn't have any direct competitors that match its offerings. However, there is one device that comes close – the Samsung Galaxy S23+. It features a slightly smaller 6.6-inch display, triple rear cameras, and a 120Hz refresh rate. The new OLED panel offers improved brightness and battery life, and the 48MP main camera significantly enhances the photography experience. While the iPhone 15 Plus remains a strong contender, the Samsung Galaxy S23+ offers a compelling alternative for those seeking a balance between features and value.
FAQs
1. Q. Will iPhone 15 have plus model?
1. A. Yes, the iPhone 15 has a plus model.
2. Q. Is 15 plus worth buying?
2. A. The iPhone 15 Plus is worth considering for its features.
3. Q. Is the iPhone 15 being released?
3. A. Yes, the iPhone 15 has been released.
4. Q. What is the size difference between iPhone 15 and 15 plus?
4. A. The iPhone 15 Plus is larger than the iPhone 15.
5. Q. When will be launched iPhone 15 plus in India?
5. A. The launch date of the iPhone 15 Plus in India is not available. Although, as per Apple's news from its website the iPhone 15 and iPhone 15 Plus were available in five stunning new colors: pink, yellow, green, blue, and black. Pre-orders began on Friday, September 15, with availability starting on Friday, September 22.
6. Q. iPhone 15 plus vs iphone 15
6. A. Compare iPhone 15 Plus and iPhone 15 for differences.
7. Q. iphone 15 plus battery mah is what?
7. A. The iPhone 15 Plus battery capacity is not provided.
8. Q. What iphone 15 plus price in India is?
8. A. The iPhone 15 Plus price in India varies based on storage and other factors.
9. Q. iphone 15 plus 256GB is best?
9. A. iPhone 15 Plus with 256GB storage is a good choice for many.