Fashionable Party Wear for Men: Mastering the Art of Effortless Elegance
Hey, gentlemen! Get ready to unleash your inner style icon as we embark on a thrilling journey into the world of party wear kurta for men. From dapper tuxedos to suave suits and everything in between, we've got you covered with the latest trends and timeless classics that will make you the life of the party. So, let's dive right in and discover the art of effortless elegance in men's party wear.
1.The Classic Tuxedo: Elevate Your Style to Black-Tie Perfection
Picture this: You enter a high-society gala, and heads turn as you step in, exuding an air of unparalleled sophistication in a classic tuxedo. The crisp black jacket and trousers, paired with a pristine white dress shirt and a sleek black bowtie, create a look that is synonymous with timeless elegance. The tuxedo is the ultimate symbol of refinement and the go-to choice for black-tie events and upscale celebrations.
2.Suave Suits: Redefining Sharp Dressing
For formal gatherings that call for a touch of contemporary flair, suave suits are your best companions. The versatility of suits allows you to dress them up or down, making them suitable for a wide range of party settings. Opt for a navy, charcoal, or even a bold burgundy suit, and let your fashion prowess shine. Add a classic tie or a stylish pocket square to elevate your look to the next level of sophistication.
3.Blazer and Trouser Combinations: Casual Chic at Its Best
For semi-formal events and stylish get-togethers, blazer and trouser combinations are your secret weapons. The combination of a tailored blazer with contrasting trousers allows you to strike the perfect balance between casual and chic. Experiment with different colors and textures, pairing a patterned blazer with solid trousers or vice versa. This versatile ensemble allows you to express your individual style while exuding an air of relaxed elegance.
4.Crisp Dress Shirts: The Backbone of Party Style
No matter what ensemble you choose, a crisp dress shirt is the backbone of your party style. From classic white to pastel hues and daring prints, dress shirts add a touch of sophistication and refinement to your overall look. Roll up the sleeves for a more relaxed vibe, or accessorize with stylish cufflinks for a polished finish.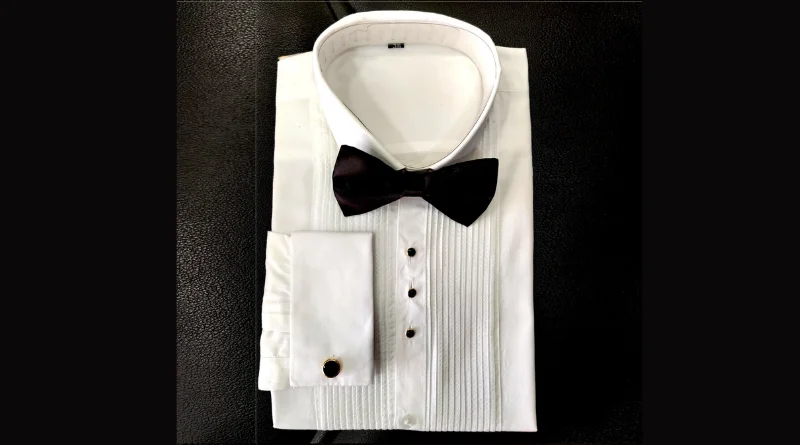 5.Dashing Waistcoats: Elevate Your Style Game
If you're looking to add an extra touch of panache to your party outfits men, dashing waistcoats are your secret weapon. Whether paired with a suit or worn over a dress shirt and trousers, waistcoats exude old-world charm and create a striking focal point for your ensemble. Experiment with different colors and textures to add depth and dimension to your look.
6.Playful Bow Ties: Express Your Unique Style
The bow tie, a timeless accessory, is a must-have for any gentleman's party wear collection. Embrace your individuality by opting for bold colors, patterns, or quirky designs that reflect your personality. Whether it's a classic black bow tie or a whimsical pattern, this accessory is sure to make a statement and set you apart from the crowd.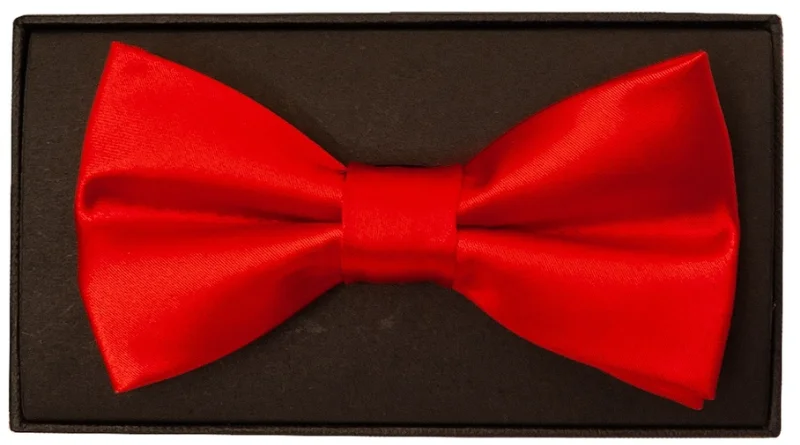 7.Stylish Shoes: The Perfect Finishing Touch
Last but not least, let's not forget about the power of stylish shoes to complete your party look. From classic Oxford shoes to trendy loafers and statement brogues, the right footwear can elevate your style game to new heights. Opt for sleek black shoes for a formal look or experiment with colored or textured shoes to add a touch of personality to your outfit.
In Conclusion: Effortless Elegance Redefined
As we conclude our journey through the world of party wear for men, one thing becomes evident: fashion and style know no bounds. Whether it's the timeless elegance of a tuxedo, the contemporary charm of a suit, or the playful touch of a bow tie, men's party wear offers endless opportunities for self-expression and elegance. So, the next time you're gearing up for a night of celebration, embrace your inner style icon and master the art of effortless elegance. Dress to impress, exude confidence, and let your fashion charisma shine bright as you make your mark on every party you attend. Cheers to the dapper gentlemen and the fashion-forward party enthusiasts!