Best Formal Wear for Men in 2023 : A Timeless Style Redefined
Formal Wear for Men in 2023 : A Comprehensive Guide to Mastering Elegance
Dressing elegantly in formal wear men is a timeless art that speaks volumes about a man's style and sophistication. Whether it's for a corporate meeting, a wedding, or any special occasion, the ability to don formal wear with confidence is a skill that every man should possess. In this comprehensive guide, we unravel the intricacies of formal wear for men, from classic suits to accessorizing tips that will ensure you make a lasting impression.
The Quintessential Suit of Formal Wear Men: A Symbol of Elegance
At the heart of modern formal dress for men lies the classic suit, an emblem of refined fashion. A suit that fits impeccably improves your posture, radiates self-assurance, and demonstrates your meticulousness. When choosing a suit, consider factors such as fabric, color, and fit:
Fabric: Opt for premium fabrics like wool, tweed, or even lightweight linen, depending on the season and the formality of the event.
Color: Classic colors such as navy, charcoal gray, and black Formal Wear Men are timeless choices. For a touch of flair, you can also experiment with subtle patterns like pinstripes or checks.
 Fit: The fit of your suit is paramount. Ensure the jacket sits comfortably on your shoulders, and the trousers have the right length and break.
The Dress Shirt: Crisp and Impeccable
A well-chosen dress shirt complements your suit and adds a layer of sophistication. Consider these factors when selecting a dress shirt:
Fabric: Opt for high-quality cotton shirts, as they provide breathability and a polished appearance.
Collar: Choose between classic spread, point, or button-down collars, depending on your personal style and the formality of the occasion.
Cuffs: French cuffs add a touch of formality and elegance. Pair them with stylish cufflinks to elevate your ensemble.
Neckwear: Elevate with Ties and Bowties
Neckwear adds a dash of personality to your formal look. Ties and bowties are the go-to choices:
Ties: Opt for silk ties in solid colors or subtle patterns. The width of the tie should complement the width of your suit lapels.
Bowties: Perfect for more formal events, bowties come in various styles – self-tie or pre-tied. Experiment with different materials and colors to match your outfit.
The Finishing Touch Of Formal Wear Men's Accessories
Accessories complete the formal ensemble, offering the chance to express your individuality:
Pocket Squares: A pocket square adds flair to your suit jacket. Coordinate its color with your tie or shirt for a harmonious look.
Belts: Choose a belt that matches the color of your shoes. Leather belts with minimalistic buckles are the safest options.
Footwear: Black or brown leather shoes are the traditional choices. Ensure they are polished and well-maintained.
Wristwatch: A classic wristwatch not only serves its functional purpose but also enhances your overall appearance.
Dressing for Specific Occasions
Business Meetings
For corporate settings, opt for a conservative approach. Stick to classic suits in neutral tones, paired with a crisp white or light blue dress shirt. Select ties featuring understated patterns or monochromatic shades.
Black-Tie Events
Black-tie events call for a tuxedo. Opt for a black tuxedo, a white dress shirt, and a black bowtie. Enhance the look with black patent leather shoes and a black cummerbund or waistcoat.
Weddings
Depending on the wedding's formality, you can choose between a suit or a tuxedo. Lighter colors like charcoal gray or navy work well. Coordinate your tie or bowtie with the wedding's color scheme.
The Confidence Factor No matter how impeccable your formal ensemble is, the most crucial element is your confidence. Wear your formals with pride and poise. A confident demeanor will elevate your appearance and leave a long-lasting impression.
Now, let's explore some of the best Formal Wear Men brands in the USA, EU, and India that have gained recognition for their exceptional quality and sophisticated designs.
United States (USA)
Brooks Brothers: A true American heritage brand, Brooks Brothers is renowned for its classic and timeless formal wear. Their suits, dress shirts, and accessories exude a sense of refined elegance.
Ralph Lauren: With a range that spans from casual to formal wear, Ralph Lauren offers tailored suits, tuxedos, and dress shirts that embody a blend of sophistication and modern style.
Calvin Klein: Known for its minimalist aesthetics, Calvin Klein offers well-tailored suits and dress shirts that cater to those seeking a contemporary take on formal wear for men.
Tom Ford: Tom Ford is synonymous with luxury and impeccable craftsmanship. Their formal wear collection features finely tailored suits and accessories that are favored by celebrities and fashion aficionados alike.
European Union (EU)
Hugo Boss: A German brand known for its precision and elegance, Hugo Boss offers a wide range of formal wear options, from suits to dress shirts and accessories.
Ermenegildo Zegna: An Italian luxury brand, Zegna is celebrated for its premium fabrics and expert tailoring. Their formal wear collection is a testament to Italian craftsmanship.
Canali: Another Italian powerhouse, Canali is acclaimed for its refined suits and formal wear men. Their attention to detail and commitment to quality set them apart.
Dolce & Gabbana: This Italian brand offers formal wear that often incorporates bold patterns and distinctive details, making it a favorite for those looking to make a statement.
India
Raymond: A well-established Indian brand, Raymond is known for its wide range of formal wear options, including suits, shirts, and trousers. They offer a blend of traditional and contemporary styles.
Blackberrys: Blackberrys is a popular Indian brand that specializes in men's formal wear. Their collection includes suits, blazers, and dress shirts that cater to modern trends.
Louis Philippe: A product of Aditya Birla Nuvo Ltd from the Aditya Birla Group, Louis Philippe offers high-quality formal wear that combines classic elements with modern sensibilities, making it a favorite among Indian professionals.
Manyavar: While known for its ethnic wear, Brand Manyavar also offers a range of formal suits and jackets that are suitable for Indian weddings and special occasions.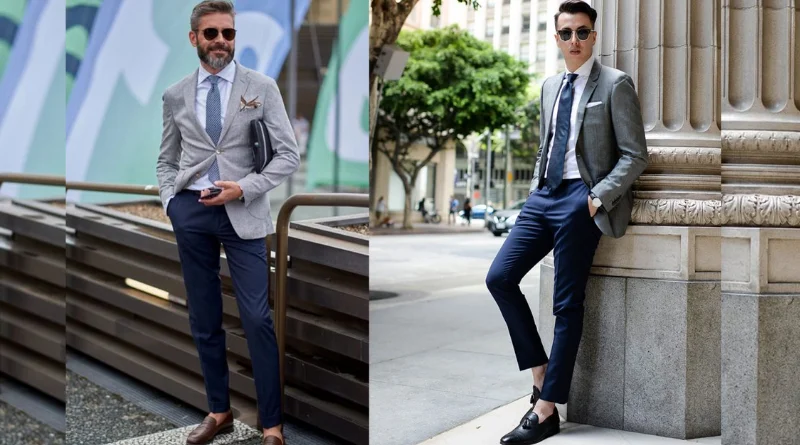 Please note that the popularity of these brands may vary based on your personal preferences, current trends, and regional factors. It's advisable to explore different brands and find those that align with your style, fit, and comfort preferences.
Elevate Your Formal Attire Today In conclusion, formal wear is an embodiment of refined elegance. By mastering the art of choosing the right suit, dress shirt, neckwear, and accessories, you can effortlessly exude sophistication for any formal occasion. Whether you're walking into a boardroom meeting or attending a gala event, your attire will speak volumes about your style and attention to detail.