Manoj Bajpayee: Mastering the Art of Versatile Acting
Manoj Bajpayee is a highly respected figure in the field of acting, particularly known for his exceptional skill in method acting. With a career spanning more than 25 years, he has portrayed a wide range of characters across various film genres, solidifying his reputation as a versatile actor. He has received significant recognition for his work, including multiple Filmfare Awards and National Film Awards.
Manoj Bajpayee started his acting journey after studying at the prestigious Barry John Acting Studio. He made his debut with a minor role in the crime drama "Drohkaal" in 1994 and has since built an impressive filmography with over 70 feature film appearances. Some of his most memorable performances include his roles in movies like "Satya" (1998), "Shool" (1999), "Aks" (2001), the period drama "Pinjar" (2003), the political thriller "Raajneeti" (2010), the acclaimed crime film "Gangs of Wasseypur" (2012), and the biographical drama "Aligarh" (2015).
Throughout his career, Manoj Bajpayee has showcased his talent in bringing complex characters to life, earning him a place among the finest actors in the country. His dedication to his craft and his ability to immerse himself in roles have earned him numerous accolades and a dedicated fan base.
Young Age
Manoj Bajpayee's early life was rooted in the village of Belwa, located in West Champaran, Bihar. He was born as the second child among six siblings. After completing his schooling at Khrist Raja High School in Bettiah, he pursued his education at Maharani Janaki College in Bettiah up until the twelfth grade. Subsequently, he relocated to Delhi. In Delhi, Manoj enrolled at Satyawati College and later earned his graduation degree from Ramjas College, which is affiliated with Delhi University.
From a young age, Manoj harbored a strong passion for acting. Despite facing initial rejections, he made persistent attempts to gain admission to the National School of Drama (NSD), a renowned institution for theater education. However, his efforts were met with disappointment as he was rejected from NSD on three occasions.
In a stroke of fate, Manoj was introduced to Barry John's acting school through a friend. Impressed by Manoj's dedication and talent displayed at the studio, Barry John offered him the role of a teaching assistant. Buoyed by this opportunity, Manoj continued to pursue his passion for acting and honed his skills under Barry John's guidance.
Undeterred by his previous rejections, Manoj applied to NSD for the fourth time. This time, he proposed a unique approach—he expressed his desire to become a part of NSD not as a student, but as a teacher. This innovative request showcased his determination and commitment to the craft. Eventually, he was accepted by NSD in the capacity of a teacher, marking a significant turning point in his journey toward becoming a respected actor.
Manoj Bajpayee Wife
Prior to entering the world of acting, Manoj Bajpayee was previously married to a woman in Delhi. Unfortunately, their marriage ended in divorce during the period when he was facing challenges and struggling to establish himself in the industry.
In 1998, which was four years after his entry into Bollywood, Manoj crossed paths with Shabana Raza, a fellow Bollywood actress who was recognized by her stage name Neha. Their connection led to a romantic relationship, and eventually, they tied the knot in the year 2006. In 2011, the couple welcomed their daughter, whom they named Ava Nayla. This chapter of Mr. Bajpayee's personal life highlights his journey through relationships and the eventual stability he found with Manoj Bajpayee wife, Shabana (Neha), along with the addition of their daughter to their family.
Manoj Bajpayee Movies and TV Shows
Manoj Bajpayee's acting journey has been marked by an array of diverse and impactful roles across a span of decades. Before entering films, Manoj debuted on television in 1993 with Doordarshan's drama series "Shikast" alongside Shammi Kapoor, Kitu Gidwani, and Ashutosh Rana, and later appeared in shows like "Kalakaar," "Imtihaan," "Hum Bambai Nahin Jayenge," "Kurukshetra," "Swabhimaan," and "Badalte Rishte."
His debut in the film industry started with a minor role in the crime drama "Drohkaal" (1994), and soon after, he portrayed the dacoit Mann Singh in the biographical drama "Bandit Queen." While initially considered for the lead role, he made his mark in supporting roles in films like "Dastak" (1996) and "Tamanna" (1998) under the direction of Mahesh Bhatt.
However, it was his role as Bhiku Mhatre in Ram Gopal Varma's crime film "Satya" (1998) that gained him widespread recognition. This portrayal earned him a National Film Award for Best Supporting Actor and a Filmfare Critics Award for Best Actor. He continued collaborating with Varma in projects like the psychological thriller "Kaun" (1999) and the crime drama "Shool" (1999), which won him the Filmfare Critics Award for Best Actor.
His talents expanded to diverse genres with performances in movies like the supernatural thriller "Aks" (2001), where he received a Filmfare Award nomination for his negative role. He also impressed audiences with his role in the period drama "Pinjar" (2003), earning a Special Jury Mention at the National Film Awards. Manoj contributed significantly to films like "LOC Kargil" (2003) and "Raajneeti" (2010), where he was nominated for Filmfare Awards for his performances.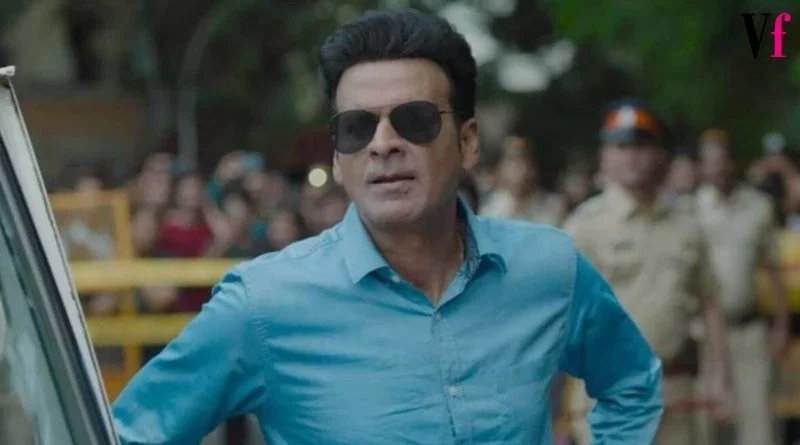 His career soared to new heights with his iconic role as Sardar Khan in "Gangs of Wasseypur" (2012), which garnered critical acclaim and accolades. This period saw his performances in movies like "Special 26" (2012), "Aligarh" (2016), and "Gali Guleiyan" (2017), each showcasing his acting prowess.
In recent years, he remained active with appearances in various films like "Aiyaary" (2018), "Love Sonia" (2018), "Sonchiriya" (2019), and the Netflix movie "Dhaka" (2019). His roles continued to demonstrate his versatility and dedication to the craft. Despite occasional critical reception, his commitment to his roles and the depth he brought to his characters remained undeniable.
In conclusion
Through his remarkable career, Manoj Bajpayee has established himself as a method actor with an enduring impact on the Indian film industry. His ability to embody characters across genres and deliver captivating performances has earned him numerous awards and a lasting legacy as one of the finest actors of his generation.