The Allure of Lipsticks: Adding Charm and Lovability to Fashionable Women
In the realm of beauty and style, one iconic item stands as the embodiment of allure and confidence – the beloved lipstick. This slender tube of pigment holds the power to transform, captivate, and enhance the beauty of fashionable women. With each swipe, a world of charisma and liveability unfolds, making lipsticks an indispensable tool in the arsenal of beauty and fashion.
The Colorful Canvas of Expression
Lipstick, often considered the finishing touch to any makeup look, is more than just a cosmetic product. It's a statement, a symbol of self-expression, and a testament to personal style. The wide array of shades – from bold reds to subtle nudes – offers a palette of possibilities, allowing women to mirror their mood, personality, and fashion choices.
Lipsticks A Hue for Every Hue:
The diverse range of lipstick shades caters to every skin tone and undertone, ensuring that each individual can find their signature color. This inclusivity resonates with the celebration of beauty in all its forms.
Radiating Confidence and Lovability
Lipstick isn't merely cosmetic; it's a confidence booster that can elevate a look from ordinary to extraordinary. It accentuates one of the most expressive features of the face, instantly drawing attention and making a powerful statement.
The Power of the Pout:
A swipe of lipstick can instantly uplift spirits and boost self-esteem. Whether it's a classic red for a bold statement or a soft pink for a subtle touch, lip color has the ability to make a woman feel like she can conquer the world.
A Loveable Aura:
There's an undeniable charm in well-applied lipstick. The pop of color on the lips radiates positivity and an approachable vibe, making a woman instantly more relatable and loveable.
Application as an Art: Tips and Techniques
1. Prepping the Canvas: Begin with exfoliated and moisturized lips for a smooth application.
2. Picking the Perfect Shade: Choose lipstick shades that complement your skin tone and the occasion.
3. Defining the Lines: Use a lip liner to outline the lips and prevent the lipstick from feathering.
4. Perfecting the Pout: Apply lipstick evenly, starting from the center and moving outward.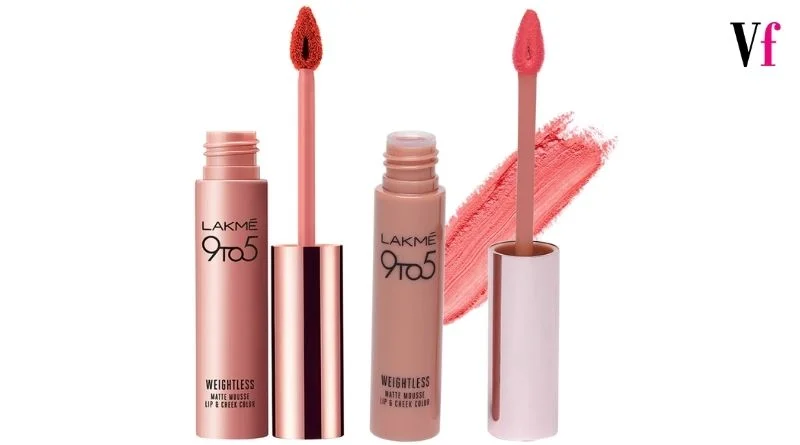 Care of using Lipsticks
When used responsibly and with high-quality products, lipstick typically does not leave harmful effects on the lips or skin. However, it's important to be aware of potential issues and take certain precautions:
1.            Dryness: Some lipsticks, especially those with long-lasting formulas, can cause temporary dryness. To prevent this, apply a moisturizing lip balm before lipstick or opt for hydrating lipstick formulas.
2.            Allergic Reactions: People with sensitive skin might experience allergic reactions to certain ingredients in lipsticks. It's advisable to do a patch test before using a new product extensively.
3.            Chapped Lips: Wearing lipstick on already chapped lips can exacerbate dryness and discomfort. Prioritize lip care and exfoliation to maintain smooth lips.
4.            Color Fading: Over time, some lipsticks can fade unevenly, leaving a ring of color around the edges. Reapplying or using a lip liner can help prevent this.
5.            Lip Licking: Excessive licking of the lips while wearing lipstick can cause the color to wear off unevenly and potentially dry out the lips.
6.            Staining: Intensely pigmented lipsticks might leave a temporary stain on the lips, which can be challenging to remove completely.
7.            Ingestion: Although most lipstick ingredients are safe, it's best to avoid ingesting lipstick, especially in significant amounts.
To minimize potential adverse effects, choose lipsticks from reputable brands, read ingredient labels, and ensure proper lip care. Removing lipstick before bedtime and using a gentle makeup remover can also help maintain healthy lips. If you notice any irritation or discomfort, discontinue use and consult a dermatologist or healthcare professional.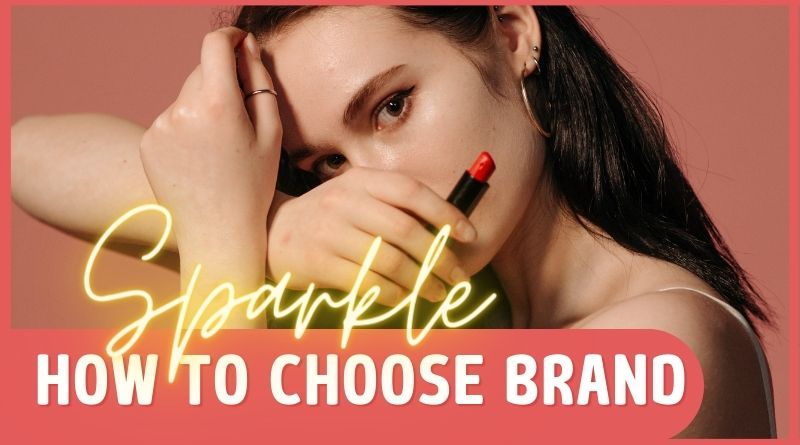 Here are some of the best lipstick brands along with their approximate price ranges in the USA, Europe, and India:
USA:
1.            MAC Cosmetics: Known for its extensive range of lip colors and finishes.
•             Price Range: $18 – $25
2.            NARS: Offers a variety of bold and innovative lipstick shades.
•             Price Range: $26 – $34
3.            Fenty Beauty by Rihanna: Celebrated for its inclusive shade range and vibrant lip colors.
•             Price Range: $18 – $24
4.            Maybelline New York: Offers a mix of affordable and high-quality lipstick options.
•             Price Range: $6 – $12
Europe:
1.            Chanel: Known for its luxurious and classic lipstick formulas.
•             Price Range: €30 – €40
2.            Dior: Offers a range of elegant and high-quality lipstick shades.
•             Price Range: €30 – €40
3.            Rimmel London: Offers an array of budget-friendly lip color options.
•             Price Range: €5 – €10
4.            NYX Professional Makeup: Offers an expansive range of lip products at accessible prices.
•             Price Range: €6 – €12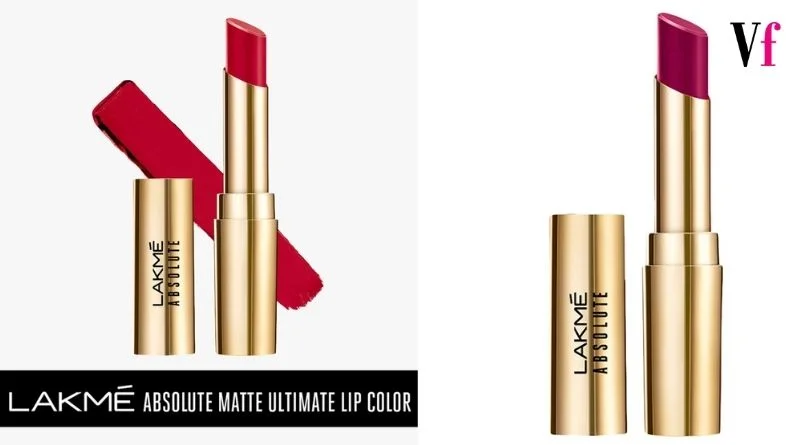 India:
1.            Lakmé: A popular Indian brand offering diverse lipstick shades.
•             Price Range: ₹300 – ₹800
2.            Maybelline New York: Known for its range of affordable and trendsetting lip colors.
•             Price Range: ₹200 – ₹600
3.            Colorbar: Offers a variety of lip products with rich pigmentation.
•             Price Range: ₹250 – ₹700
4.            Faces Canada: Offers quality lipsticks at budget-friendly prices.
•             Price Range: ₹200 – ₹500
Please note that these price ranges are approximate and can vary based on specific lipstick types, formulations, and product variations. Prices may also change over time due to factors such as promotions, availability, and region-specific variations. It's recommended to visit the official websites of these brands or check reputable retailers for the most up-to-date pricing information.
The Lovability of Lipstick
Lipstick, the transformative tool that lends charisma and charm to a woman's style, transcends cosmetics to become a symbol of empowerment. It's the swift stroke of color that awakens inner radiance and magnetism. With each application, a fashionable woman can confidently step into her day, knowing that her lips are adorned with not just color, but the embodiment of her unique grace and magnetic appeal. Still to prevent any potential future skin problem always use with precaution by using a quality & branded product.
FAQs: Unveiling Lipstick's Charisma
1.            Q: Can lipstick be worn without other makeup?
•             A: Absolutely! The lipstick alone can add vibrancy and a polished look.
2.            Q: How do I make lipstick last longer?
•             A: Apply a lip primer, use a long-wearing formula, and blot excess product for extended wear.
3.            Q: Are there lipstick options for sensitive lips?
•             A: Yes, there are hypoallergenic and fragrance-free lipsticks designed for sensitive skin.
4.            Q: Which brand lipstick is best?
•             A: The best lipstick brand varies based on personal preferences, but popular options include MAC, NARS, and Maybelline.
5.            Q: Which lipstick is best liquid or stick?
•             A: Whether liquid or stick, the best lipstick depends on your preference for texture and finish.
6.            Q: Which is the lipstick under 100 comes in the market?
•             A: Several lipstick options under 100 are available in the market, including Maybelline Color Sensational, NYX Professional Makeup, and L'Oréal Paris Colour Riche.
7.            Q: Which is the nude lipstick under comes in market?
•             A: Many nude lipsticks are available in the market, such as NYX Professional Makeup Lip Lingerie and Revlon Super Lustrous Lipstick in Nude shades.
8.            Q: Is liquid lipstick under 100 good for the skin?
•             A: Liquid lipsticks under 100 can be good for the skin, but it's essential to check the ingredients for any potential irritants or allergens.
9.            Q: Do you know the best lipstick under 50 is?
•             A: Some of the best lipsticks under 50 include e.l.f. Cosmetics, Wet n Wild MegaLast Lip Color, and ColourPop Ultra Matte Lip.