Achieve A Seamless Look With The Help Of Perfect Foundation
Flawless Canvas: Learn The Art of Foundation in Cosmetics and Style
In the world of cosmetics and style, the foundation holds an esteemed place as the cornerstone of a flawless look. Much like the artist's canvas, it empowers fashionable females to create a masterpiece of self-expression, confidence, and elegance. As a transformative tool, this just not only enhances the complexion but also embodies the essence of beauty and style.
Foundation: A Solid Base for Beauty
The quintessential makeup product lays the groundwork for the entire cosmetic ensemble. Like a skilled painter preparing their canvas, applying best foundation makeup primes the face, evens out the skin tone, and offers a smooth canvas for further artistry. Its ability to create a harmonious surface sets the stage for a host of makeup wonders.
The Palette of Possibilities:
Foundations come in various forms – liquid, cream, powder, and more – catering to diverse preferences and skin types. Spanning from a sheer veil to complete coverage, these options encompass a range of coverage intensities, enabling individuals to opt for a subtle, unadorned appearance or to meticulously sculpt an immaculate airbrushed effect.
A Fusion of Cosmetics and Style
Beyond its functional aspects, the foundation becomes a conduit for personal style and self-expression.
Celebrating Diversity:
A multitude of shades and undertones cater to a diverse range of skin tones, ensuring that every individual can find their perfect match. This inclusivity mirrors the celebration of unique beauty in all its forms.
Empowerment through Enhancement:
This isn't about masking flaws; it's about embracing one's unique features and enhancing them. It empowers individuals to feel confident while embracing their individuality.
The Perfect Match: Tips and Techniques of Foundation
1. Shade Selection: Choose a shade that seamlessly blends with your neck and jawline for a natural look.
2. Application Tools: Experiment with different tools – brushes, sponges, or fingers – to find your preferred application method.
3. Blending Magic: Blend it thoroughly, ensuring no harsh lines for a seamless transition from skin to makeup.
4. Customizable Coverage: Mix it with a moisturizer for lighter coverage or layer it for more intensity.
Here are some of the best foundation brands along with their approximate price ranges in the USA, Europe, and India:
USA:
1.            Fenty Beauty by Rihanna: Known for its inclusive shade range and high-quality formulas.
•             Price Range: $30 – $40
2.            Estée Lauder: Offers a wide range catering to different skin types and finishes.
•             Price Range: $42 – $50
3.            NARS: Renowned for its iconic natural and radiant finishes.
•             Price Range: $39 – $49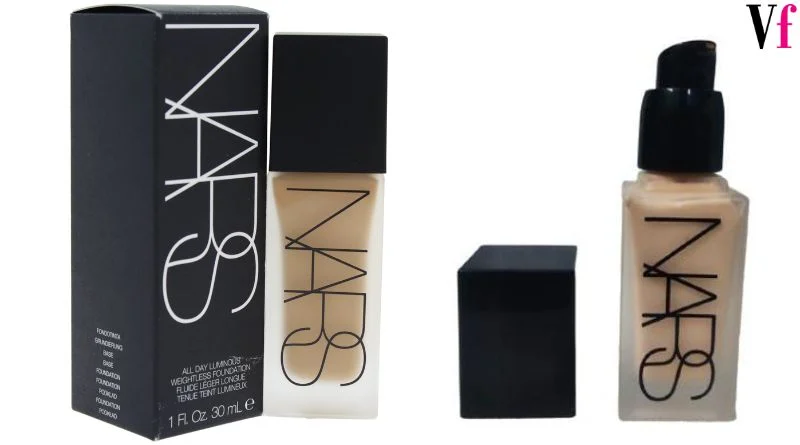 4.            Maybelline New York: Offers both high-end and affordable options.
•             Price Range: $6 – $15
Europe:
1.            MAC Cosmetics: Offers a diverse range of various finishes.
•             Price Range: €30 – €40
2.            Bourjois: Known for its quality at accessible prices.
•             Price Range: €10 – €15
3.            L'Oréal Paris: Offers a variety of foundations suitable for different skin tones and types.
•             Price Range: €10 – €20
4.            Yves Saint Laurent Beauty: Offers luxurious & high-quality formulations.
•             Price Range: €40 – €60
India:
1.            Lakmé foundation is best foundation for dry skin a popular Indian brand known for its wide range.
•             Price Range: ₹150 – ₹800
2.            Maybelline New York: Offers a variety of affordable and high-quality products.
•             Price Range: ₹300 – ₹800
3.            Revlon: Known for its diverse range catering to Indian skin tones.
•             Price Range: ₹350 – ₹800
4.            Faces Canada: Offers quality products at affordable prices.
•             Price Range: ₹200 – ₹600
Please note that these price ranges are approximate and can vary based on specific foundation types, formulations, and product variations. Prices may also change over time due to factors such as promotional offers, availability, and region-specific variations. It's recommended to visit the official websites of these brands or check reputable retailers for the most up-to-date pricing information.
Embrace the Radiance Within
Conclusion: Foundation isn't merely cosmetic; it's a catalyst for confidence, an emblem of personal style, and a canvas upon which individuality blooms. With every dab and blend, you're not just applying makeup; you're crafting an exquisite representation of yourself. It's the fusion of cosmetics and style that celebrates not only beauty but also the stories and experiences that make you uniquely you. So, let your radiant self shine through, knowing that with it, you're not concealing, but revealing the vibrant masterpiece that is you.
FAQs: Decoding Foundation's Mysteries
1.            Q: Is foundation suitable for all skin types?
•             A: Yes, it is available for various skin types, including oily, dry, combination, and sensitive.
2.            Q: Can it be used without other makeup?
•             A: Absolutely! This can be worn alone for a natural, polished look.
3.            Q: How can I prevent the foundation from looking cakey?
•             A: Start with a moisturized base, use a primer, and apply it in thin layers for a seamless finish.