Sofa Sets: 9 Brands Of Comfort And Style For Your Living Space
Sofa Set or Couch: The Ultimate Guide to Choosing the Perfect
In the realm of home furnishing, the sofa set or couch reigns as a cornerstone of comfort, aesthetics, and functionality. This upholstered haven transcends its utilitarian role, becoming a central hub for relaxation, socializing, and style expression. As we delve into the world of sofas, this blog illuminates their value in enhancing lifestyle and home décor, unraveling the myriad ways they transform living spaces into cozy and stylish sanctuaries.
Sofa Set: The Heartbeat of the Living Room
This isn't merely furniture; it's an anchor around which the living room revolves. This inviting piece is where we unwind after a long day, host gatherings, binge-watch our favorite shows, and curl up with a book. Its comfort extends beyond the physical; it fosters emotional relaxation, creating an oasis of serenity in the midst of bustling lives.
Style and Expression:
It serves as a canvas on which personal style is painted. Whether sleek and modern, classic and tufted, or eclectic and vibrant, the choice of sofa set design speaks volumes about individual taste. With options ranging from leather to fabric, and colors to patterns, the couch harmonizes with the overall interior theme, tying together the room's aesthetic.
Versatility in Functionality:
Sofa sets aren't confined to lounging; they're multifunctional. Sleeper sofas transform into guest beds, sectional couches adapt to room layouts, and sofa beds offer a seamless blend of comfort and convenience. With reclining mechanisms, built-in storage, and adjustable headrests, sofas have evolved to meet modern living demands.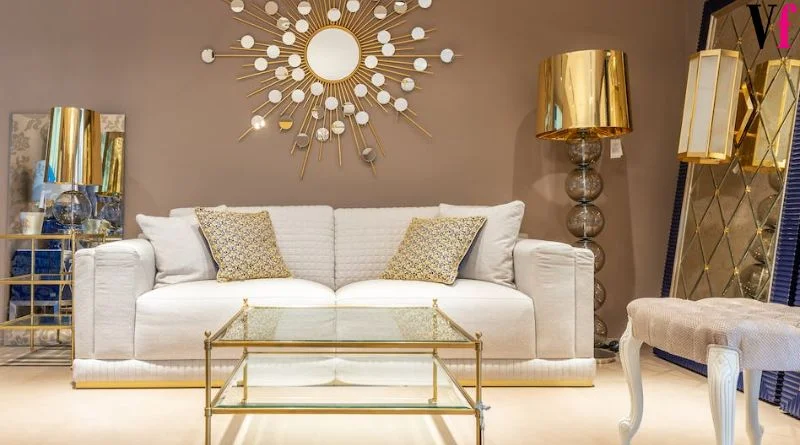 Enhancing Home Furnishing:
1.            Size Selection: Choose a sofa size that aligns with the room's dimensions and layout. A sectional sofa set might be perfect for a spacious living room, while a compact loveseat suits a cozier space.
2.            Material Matters: The choice between leather, fabric, and synthetic materials influences comfort, durability, and aesthetics. Choose a material that aligns with your lifestyle and appeals to your aesthetic tastes.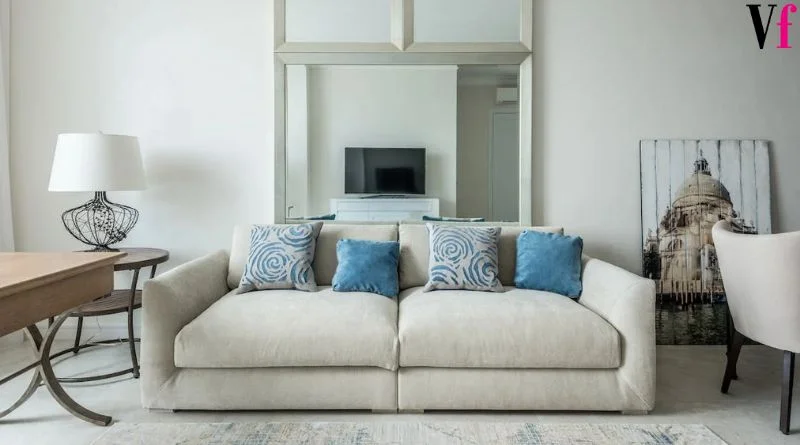 3.            Frame and Construction: Sturdy frame construction ensures durability. Solid wood frames offer longevity, while engineered wood provides affordability without compromising quality.
4.            Cushion Comfort: Consider the cushion filling—foam, down, or a combination—ensuring it caters to your preferred level of comfort and support.
5.            Color and Style Coordination: Opt for a sofa set color that complements the room's palette. Patterns and textures should resonate with the overall design theme.
Here are some of the best sofa brands in the USA, Europe, and India, along with their price ranges:
USA:
1.            Pottery Barn: Pottery Barn offers a range of stylish and quality couch. Pottery Barn sofas can start from around $800 to $5,000 or more, depending on the design and material.
2.            West Elm: West Elm is known for its modern and contemporary sofa designs. Prices for West Elm sofa sets typically start from around $600 and can go up to $3,000 or more.
3.            Crate & Barrel: Crate & Barrel provides a variety of sofa set options with timeless designs. Prices for Crate & Barrel sofas can start from around $1,000 and go up to $4,000 or more.
Europe:
1.            IKEA: IKEA is a popular choice for couches in Europe as well, offering a range of designs to suit various preferences. Prices for IKEA sofa sets can start from around €200 and go up to €1,500 or more, depending on the size and features.
2.            Habitat: Habitat offers contemporary and stylish sofa options in Europe. Prices for Habitat sofas typically start from around €500 and can go up to €2,000 or more.
3.            DFS: DFS is a well-known sofa set brand in Europe, offering a wide range of options. Prices for DFS sofas can start from around €500 and go up to €2,000 or more.
India:
1.            Godrej Interio: Godrej Interio is a famous brand in India, offering a variety of sofa set designs. Prices for Godrej Interio couches can start from around ₹20,000 and go up to ₹1,00,000 or more, depending on the design and material.
2.            Durian: Durian provides a range of contemporary and classic sofa set options in India. Prices for Durian sofas can start from around ₹15,000 and go up to ₹1,00,000 or more.
3.            Urban Ladder: Urban Ladder is known for its stylish and modern sofa set designs. Prices for Urban Ladder sofas can start from around ₹20,000 and go up to ₹1,50,000 or more.
Please note that these price ranges are approximate and can vary based on factors such as size, material, design, and region. It's recommended to check the official websites or reputable retailers of each brand for the most up-to-date pricing information. Additionally, prices can vary based on ongoing sales and promotions.
Crafting Comfort and Style: The Sofa's Embrace
Conclusion: The sofa is more than a seat; it's an embodiment of comfort and an expression of style. As we sink into its cushions, we're enveloped in a cocoon of relaxation, a space where stories are shared, laughter is echoed, and memories are created. It transforms a room from a collection of furniture into a cozy haven that exudes warmth and hospitality. The sofa, with its enduring appeal, unifies practicality with aesthetics, enhancing our lives and elevating home furnishing to an art form that embraces both function and beauty.